Certified K2 Blackpearl Consultant
I have extensive experience in K2 Blackpearl tools. It includes building K2 Smartforms, K2 Workflows, K2 smartobjects with API integration with backend databases SQL, Oracle. I follow best object oriented programming practices and design patterns. I have deployed over 17000+ K2 workflows using K2 package and deployment utility. My expertise in K2 UI path technology is un-paralled and it has helped customer to save millions of dollars.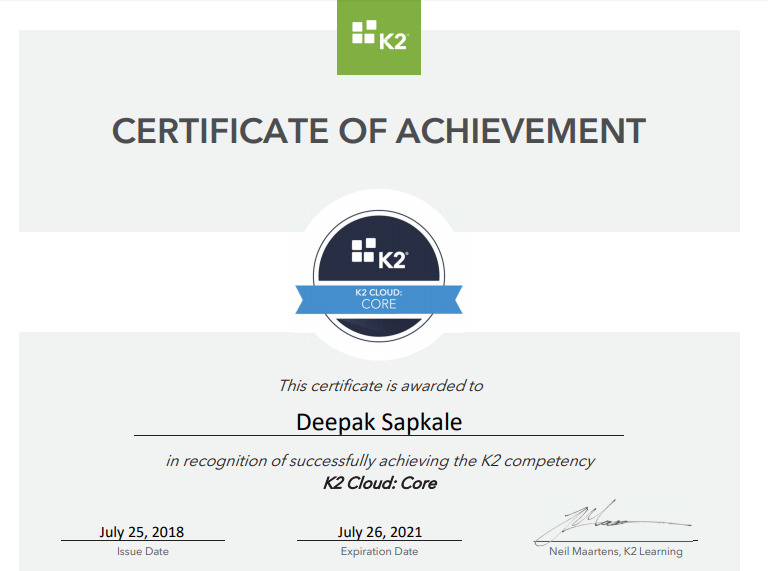 Certified Scaled Agile professional
I have handled multiple project using Devops Scaled Agile framework. Conducted Spring planning, Spring Retrospective , Spring backlogs meeting and demo the product at the end of the sprint.

Completed various Scrum trainings and proffessional Scrum certification.s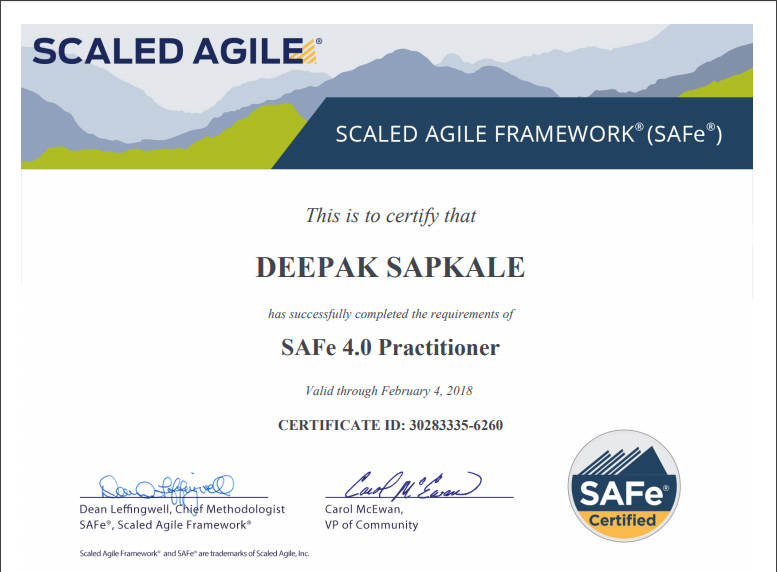 Other IT Consulting Services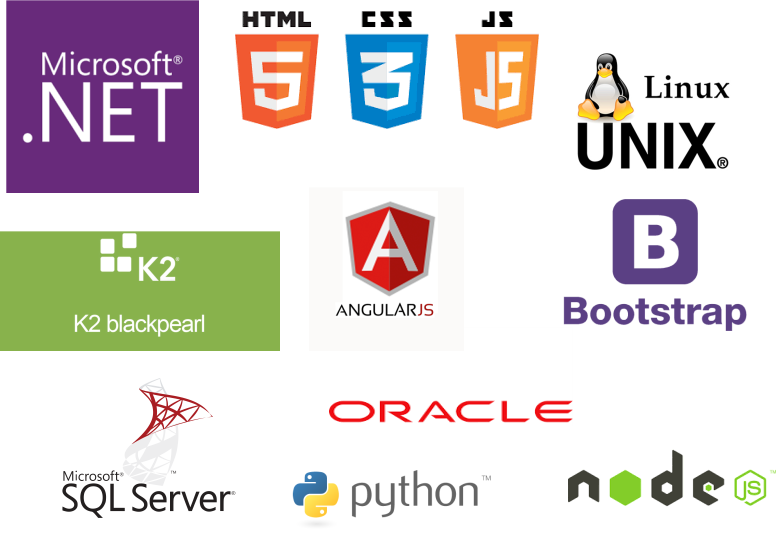 Software development and consulting work is a collaborative effort that spans all programming languages, small and large enterprise clients. Expertise of developers contribute problem solving solutions and maintain quality. Our work model has the advantage of working closest with customers to the technology while in charge of its delivery.
Solving Complexity and implementing Best Practices
Our consulting business provides expertise in designing and coding complex programming logics. It is easy to maintain in a code when best practices are implemented and hence make every possible efforts to make code as simple and reusable as possible. At our business, building code using best practices is economical.
I have expertise in working with clients from more than 40 global locations and 35,000+ end users. I can help with entire design of the applications and provide required inputs at any level as it required during project development life cycle.